1
Simplified Business System (sbs)
SBS Provides the Solution

SBS is specially designed for businessmen with no formal accounting knowledge and at the same time desire credible financial reports that are in compliance to recognized auditing standards.

What Makes SBS Different

All accounting entries and financial reports are processed through back end intelligence system.

The Benefits
-Reports comply to auditing standards
-Avoid complicated accounting entries
-Easily accessible with web based technology
-Enable fast decisions without sifting loads of source documents
-Automated daily operations.
-Small and affordable subscription fee.

22nd Floor,
Menara Safuan, No 80,
Jalan Ampang, 50450
Kuala Lumpur,
Malaysia

Date Post: 15-Aug-2014
Pages:
business software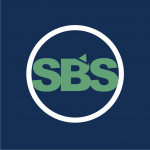 Simplified Business System (sbs)
Tel: 03-27157920