1
Rhymba

Hills



To supply 100% natural Malaysian herbal tea to the world, and embed in the mind of tea drinkers globally that Malaysia has quality tea to offer and to create awareness that tea without sugar and caffeine can be tasty!


No. 23 & 23-1, Jalan Bulan BZ U5/BZ,
Bandar Pinggiran Subang,
Seksyen U5,
40150 Shah Alam,
Selangor, Malaysia.


Date Post: 23-Aug-2019 Pages: beverages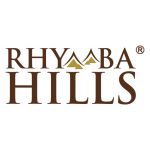 Rhymba Hills




Tel: +6010-2088993

3
The Regency Jerai Hill Resort
Resort hill resort jerai gunung jerai kedah
The Regency Jerai Hill Resort, Hotels and You – while in Jerai, we offer cosy comfort at affordable price. This premier hill-top Resort is accessible via road from the North-South Expressway. Express buses, outstation taxis and the train(Keretapi Tanah Melayu) have regular services to Alor Setar, Kedah's capital city. There is also a public bus service which frequents the footHills of Mount Jerai from Alor Setar every 45 minutes. For those who wish to fly, Malaysia Airlines, Air Asia & Firefly offer daily flights to Kedah's capital city, Alor Setar. We invite visitors to fully utilize our hassle-free limousine service which offers guests the flexibility to be greeted either from Alor Setar or the footHills of Mount Jerai.

Jalan Kaki Bukit,
Lebuhraya Gurun,
08300 Gurun,
Kedah Darul Aman,
Malaysia

Date Post: 31-Mar-2016 Pages: resort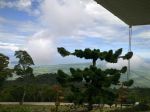 The Regency Jerai Hill Resort




Tel: 044667777

5
Colmar Tropicale, Berjaya
Hills

- Malaysia

KM48, Persimpangan Bertingkat Lebuhraya Karak 28750 Bukit Tinggi, Bentong, Pahang Malaysia



Date Post: 18-Jan-2010 Pages: hotel

Tel: Tel:+60(9)2888888Fax:+60(9)2883333